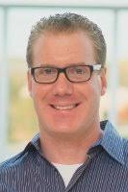 Michael Gordon
Chief Strategy & Alliances Officer, Healthx


Michael is responsible for corporate and market strategy, product strategy, as well as strategic alliances. He has over 26 years of software and information technology experience with deep expertise in applying technology solutions to healthcare payer business problems.
Prior to joining Healthx, he was vice president of product for iTriage, a consumer-centric healthcare technology company acquired by Aetna, Inc. In previous positions, he held product and strategy leadership roles at major companies including The TriZetto Group, Diogenes and Sybase.
He holds a Bachelor of Science degree in industrial management from Carnegie Mellon University.